JOHN ASTER CONTACTS ANONYMOUS DIRECTLY

AXJ NEWS
INTERNATIONAL
25-02-2012
www.axj.com
Apparently the international civil and political rights organization known as Action For Justice ( AXJ ) has responded to a post made on this forum by an individual named Roy.
Mr. John Aster, the CEO of AXJ has written Roy directly regarding the post and AXJ Members around the world are waiting for the reply from Anonymous. Does Roy really represent Anonymous and does he speak on their behalf?
Read the email below:
RE: ROY OF ANONOPS DISCREDITS THEIR ORGANIZATION BY ATTACKING AXJ
This was the post by Roy:
You have no affiliation with us.

Your organisation is a fraud.

Every story on this site has been stolen from other sources and altered to add the AXJ name.

We cannot find any mention of your organisation in media that is not controlled by you.

We are not your friends.
We do not forgive.
We do not forget.
Expect us.
So let's get this straight? This guy Roy supposedly speaking on behalf of Anonymous comes onto a public internet AXJ forum and tells AXJ Members what they can and cannot do? What kind of child is this? Hasn't he already seen the pics of kids getting arrested by the FBI for hacking?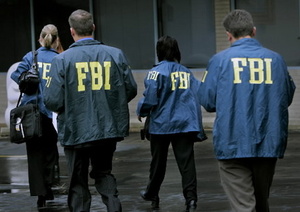 FBI to arrest 15 alleged 'Anonymous' hackers
Written by Andre Yoskowitz @ 19 Jul 2011 14:37
FBI to arrest 15 alleged 'Anonymous' hackers The FBI will have arrested 15 alleged 'Anonymous' hackers by the end of today, in a nationwide raid.
A few of the arrests took place in San Francisco, New Jersey and Florida, and warrants have been executed in NY and other states, say authorities.
Agents seized computers and other records.
The hacktivists have been linked in the past to attacks on the CIA, Sony, Fox News, the Arizona Department of Corrections, Booz Allen Hamilton and more.
More information on the ongoing raids here: More Than a Dozen Suspected 'Anonymous' Hackers Arrested in Nationwide Sweep.
Source:
http://www.afterdawn.com/news/article.cfm/2011/07/19/fbi_to_arrest_15_alleged_anonymous_hackers
If they don't stop hacking they will all end up in prison. What a shame...
Read more about Cybercrimes here:
http://www.netsafe.org.nz/Doc_Library/netsafepapers_davidharvey_cyberstalking.pdf